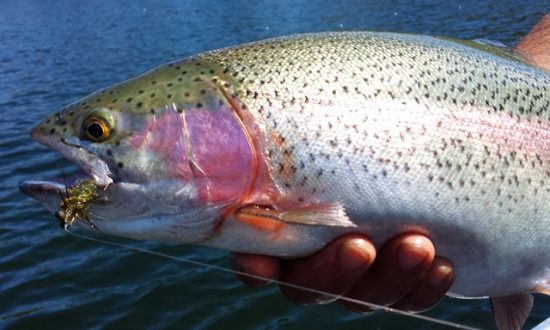 The Pre Hatch Six Pack
Six Essential Still Water Ice Off Fly Patterns
Welcome to the second BC Interior Still Water Fly Pattern series brought to you by flyguys.net and BC Interior Fly Tying! Our first series focused on 10 Proven BC Interior trout Patterns. In this series we get a bit more specific by focusing on six essential still water fly patterns for the pre hatch early ice off window. The series ran for 6 weeks on our youtube channel and this post will now make it available in it's entirety in one place and  indexed on our Best BC Fly Patterns page.
Once again a big thank you to Brandyn and BC Interior Fly Tying for taking the time to produce and share the videos with the gang here at flyguys.net!
There is one video per page so you can watch them all in order or pick your poison through the following menu here -=>
Graham's Bloodworm | Slim Damsel | Apricot Daphnia | Squirly UV Leech | Cinderella (Glass Scud) | Double Float Immature Dragon
And, either before or after going through these ice off pre hatch fly patterns, we highly recommend checking out the following article by Benny S providing some theory, context and knowledge on the when, where, why and how to effectively use these patterns. 😉
---
Like our stuff? Subscribe by
Feed or

Email