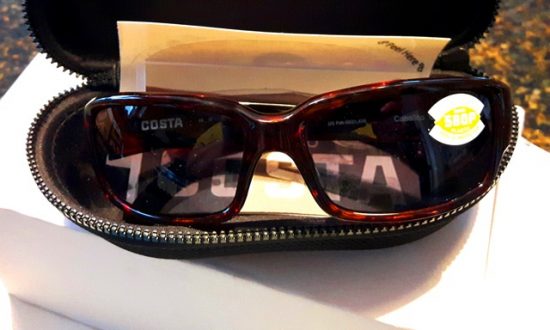 Polarized Sunglasses Review
Costa Caballito from SmartBuyGlasses
The term "artificial fly" is generally described as a type of fishing lure constructed with furs, feathers, thread or any of very many other materials, tied onto a fish hook for the purpose of imitating natural food sources which fly fishers present to their target species of fish while fly fishing. "Fly fishing" is an angling method in which one attempts to catch fish utilizing said "artificial fly" by casting it to an area where you query hopefully resides using a fly rod, reel, and specialized weighted line.
Summarizing for simplicity: fly fishing involves the hurling of a very sharp pointy object, travelling approximately Mark II, and in close proximity to ones eye balls, in hopes of impaling a fish, and not yourself, or worse yet your buddy! 😉
In all seriousness, polarized sunglasses are a very important piece of fly fishing equipment as they protect your eyes from harmful sun rays while cutting the glare to allow you to better see detail above the water as well as bottom structure and fish through the water. With respect to safety, in my opinion they move from the "important equipment" category to the "essential equipment" category as they help protect your eyes while casting. And with the tremendous options available today, at prices to fit everyone's budgets, there's no good reason for every angler not to have a set or two.
With that said, it was time for a new set of polarized sunglasses so I thought I'd combine the process with a quick review. I settled on the Costa Cabillito polarized sunglasses purchased through  SmartBuyGlasses.ca. Here's my review …
Polarized Sunglasses | Ordering Process & Customer Service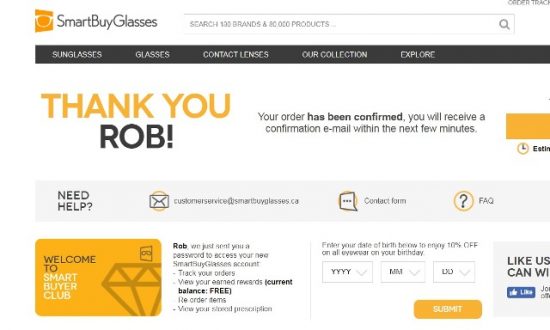 A quick google search for polarized sunglasses led me SmartBuyGlasses, where I quickly discovered a HUGE selection of eyewear. So many that it was actually overwhelming at first. It didn't take me long to noticed the filter system in the left hand column which soon had me surfing through all polarized glasses in the frame/lens colour and price range that I had selected. The website worked well. I was able to find the glasses I wanted, select them, check out and purchase within minutes. I received a confirmation email a few minutes later thanking me for the purchase and informing me that the glasses would ship the next day. Ordering process and customer service … CHECK!
Polarized Sunglasses | Shipping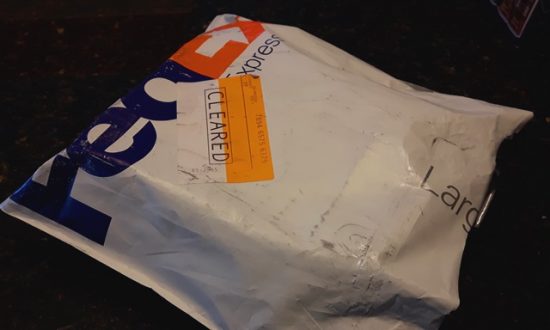 The shipping was incredible! Picked up at 15:39 at Kennedy Town, HK January 25, 2018 – At my door in Kamloops BC 15:37 January 26, 2018. DAMN! They say a pictures worth a 1000 words so here you go …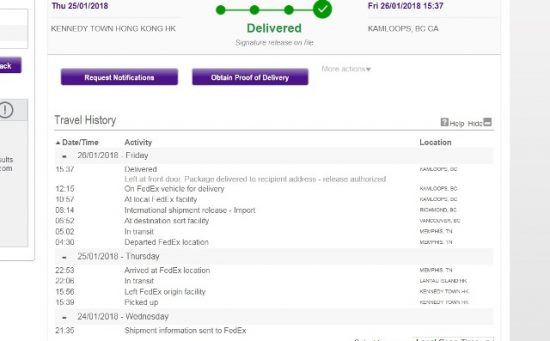 Packaging was also very good as the glasses were in a hard case, within a bubble wrap case, within a box, within the Fedex envelope.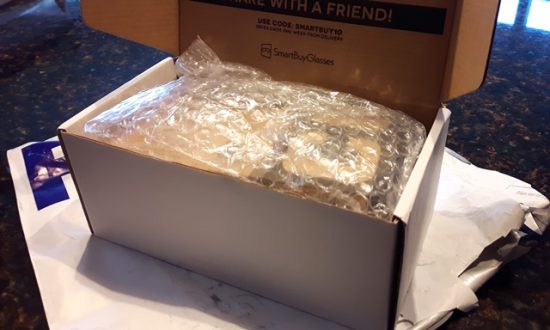 So far so good!
Polarized Sunglasses | First Impressions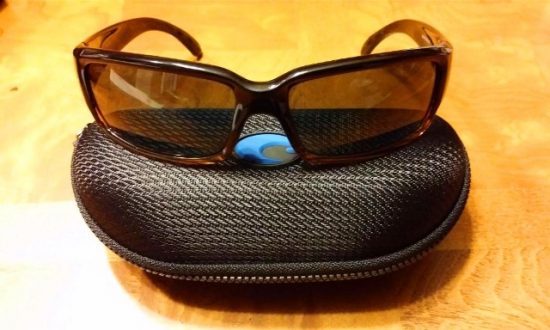 The Costa Cabillito polarized sunglasses arrived as exactly as expected, Tortoise colour frames with Gray 580P Polarized Polycarbonate lenses in a rugged hard case with cleaning cloth included. The polarized sunglasses looked to be of good quality materials and workmanship. A quick fit test proved that the fit was good and, as mentioned, the hard case was rugged yet light weight.
Polarized Sunglasses | Costa Cabillito Specifications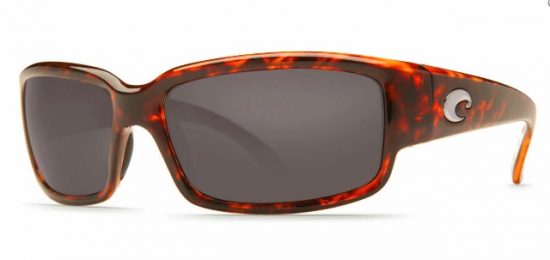 The Costa Cabillito polarized sunglasses, with their 580 polycarbonate lenses,  claim to be 100% polarized and to provide 100% UV A/B/C protection.  The 580's also claim to eliminate the majority of yellow light, said to be very hard on the eyes,  while at the same time boosting reds, blues and greens. In the process "visual noise" like blur and haze are said to be diminished resulting in unsurpassed definition, enhanced colour saturation and sharper contrast.
Costa's limited lifetime warranty covers the polarized sunglasses against defects in materials or workmanship for the lifetime of the product. All repairs or warranties are handled directly by Costa regardless of where they were purchased and the process is easily found and initiated through their website … costadelmar.com.
Polarized Sunglasses | On the Water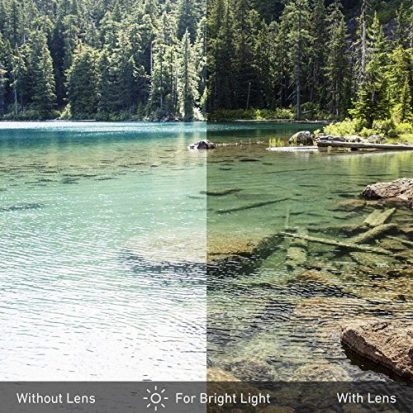 Getting down to where the rubber meets the road the Costa Cabillito polarized sunglasses have lived up to all the claims that they made, although I am unable to comment on the warranty process as I have had no need to try and use it.
With respect to optics, prolonged use on multiple entire days on the water have  proven them to be very easy on the eyes while reducing glare (very evident when trying to concentrate on strike indicators on a sunny day, or in a choppy ripple) and allowing for good visibility on and through the water column.
Polarized Sunglasses | Conclusion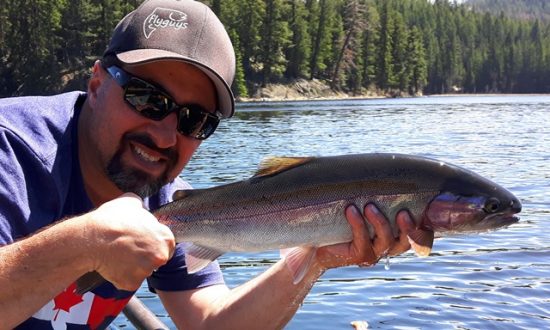 Would I buy the Costa Cabillito polarized sunglasses again? Yes I would. But even if they are not the polarized sunglasses for you, the beauty is that they are only one of many brands/options offered at SmartBuyGlasses.
Would I use SmartBuyGlasses again? Absolutely. Huge selection, great prices, and excellent customer service … what more could you ask for!
---
*** do you have a fishing or outdoors related product that you would like us to review on flyguys.net? Just email us with your idea and we will reply in short order!
*** for more flyguys.net original product reviews please hit up our complete product review list here!
---
---
Like our stuff? Subscribe by
Feed or

Email