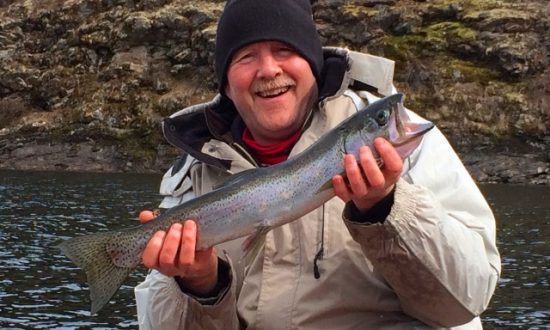 Mable Lake Fishing Report Spring 2018
Headed down to Vernon first week of April for a family shindig, I left my tube at home but brought some fishing gear. I had talked to the boys about trying OK lake with some plugs and bucktails and maybe Kal Lake too. We're a good 6 weeks away from ice off in these parts so I just wanted to troll around some open water.
As I rolled into Vernon Swan Lake was still frozen solid and I knew we would have only the three big lakes to fish. Day one the boys humored me and we trolled OK lake without a nibble. The next day we went to Mabel as Donny had done a pre-fish a couple days earlier and caught a couple little guys. It was a day with snow squalls blowing down onto the lake and choppy/whitecap conditions. As usual the best fishing was when the weather was at it's worst and we were trying to make it back to the trucks for some drying, warming up time.
All fish were caught trolling leeches (SSS Blue and Don's Purple Egg Eater) with Dons Purple doing the most damage. Hooked a lot of fish, lost a lot of fish and landed a lot of fish. We kept a few for the BBQ and had a great feast that night. Whetted my appetite and now I have to wait again. Resume tying.
Rick with a nice 22 incher …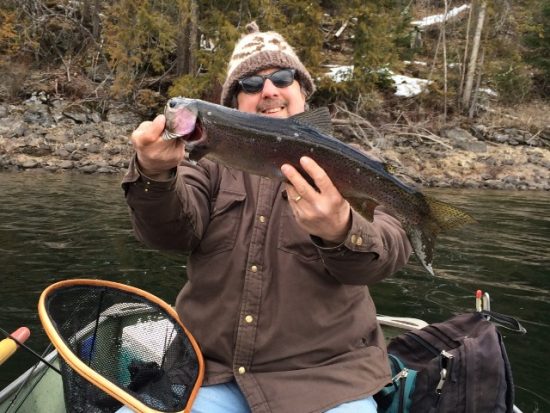 Check the tail out on this one …
Double header …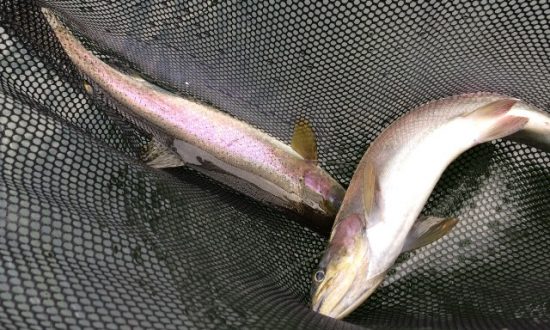 Don with supper …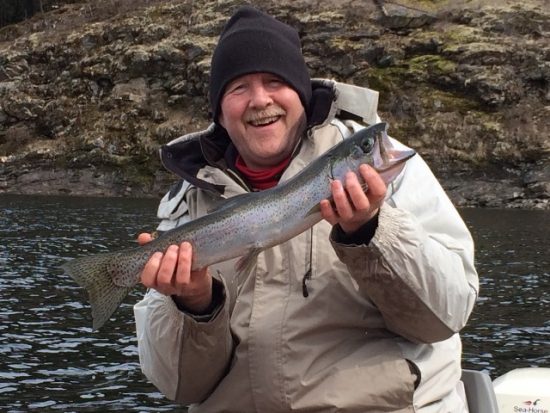 Purple Egg Eater …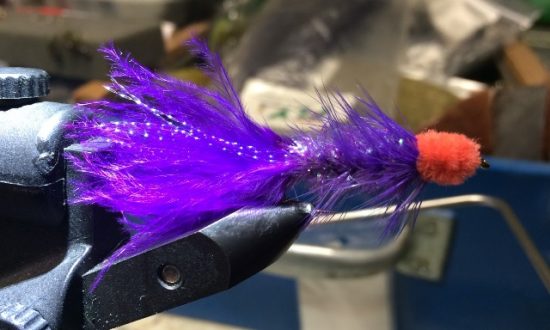 Don, Rick Gord
FLYGUYS Northern Division
KEEP CALM
FISH ON
---
---
Like our stuff? Subscribe by
Feed or

Email