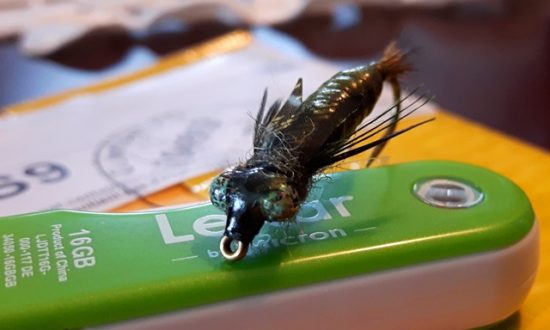 OCD
Olive Chewy Dragon
Dragonfly Nymph Fly Pattern
I've been accused of being OCD but we won't go there today! This is just another Darner Dragon pattern to add to the arsenal but I got to tell you that it's Beta testing went really well! The original version of the OCD was tied with UV Chewy Skin (hence the name) but I found it too thick for my liking. This final version of the OCD is more buoyant with the foam/deer hair body and works well on an intermediate sink line. 😉
OCD  Olive Chewy Dragon | Materials List …
HOOK: Tiemco TMC 5263  #6
THREAD: Danville 140 Denier Black
EYES: Super Fly Bead Chain Eyes Mottled Olive –Large
TAIL/BODY: Green Deer Hair
UNDERBODY: Foam
OVERBODY: Stillwater Midge Flex 1/8" Olive
Thorax: Mix of Seal/Synthetic & Flash green/black/brown
LEGS: Green Pheasant Tail
WINGBUDS: Wapsi Thin Skin Mottled Oak Olive
* For the BCD (Black Chewy Dragon – see below) substitute the Olive Stillwater Midge Flex  for Grey and colour it with a dark green sharpie. 😉
---
OCD  Olive Chewy Dragon | Tying Video …
* Tying Note: Tie your eyes in first so you won't crowd the eye when finishing the fly.
A black version of the OCD Olive Chewy Dragon, the BCD, can be tied with a grey Midge Flex over foam coloured with a dark green sharpie before wrapping. Mess with the colours to get the shade of the Darners in your lake of choice. 😉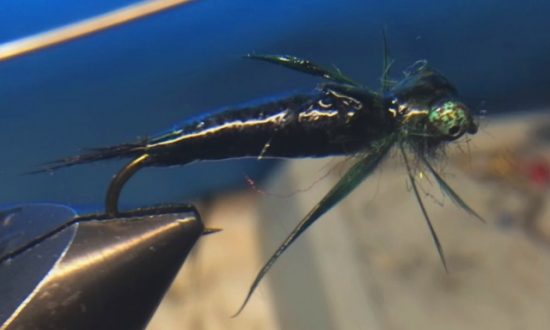 That's it folks …
Gord | FlyGuys Northern Division …
Keep Calm
Fish On
---
*** if you're interested in custom tied, time tested & proven effective BC Interior fly patterns, but would rather buy than tie, please Contact us for details!
*** for more effective BC stillwater fly fishing patterns be sure to check out all of flies on our BCs best fly patterns index page!
---
---
Like our stuff? Subscribe by
Feed or

Email