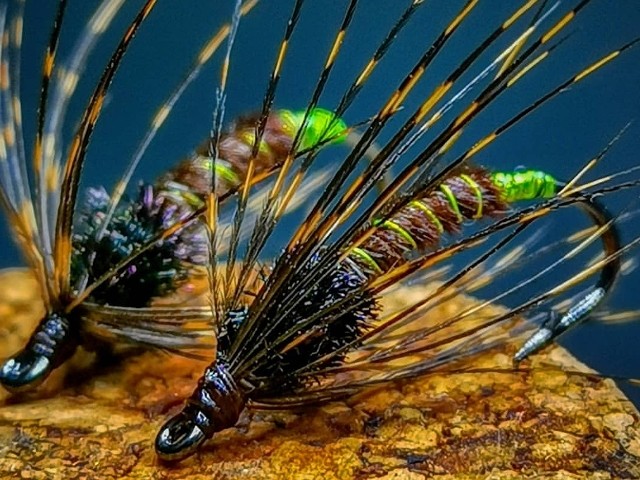 Green Haze
Soft Hackle Caddis Pupa Fly Pattern
Soft hackles are under rated, and we certainly don't have enough of them showcased on the site. So when we saw this beauty by @debpaskall on IG last week it was a good reminder that we needed to start filling the gap.  Big thanks to Deb for whipping up this quick step by step and allowing us to share her Green Haze Soft hackle Caddis here on flyguys.net! Take it away Deb … 🙂
---
This pattern was originally tied to be suggestive as a Stillwater Caddis attractor. The fly was developed as an alternative pattern to Brian Chan's Stillwater Caddis, which has a chartreuse rib used to suggest segmentation, and a Pheasant Tail Soft Hackle, one of my favorite patterns to fish anytime of year. The Peacock Herl thorax gives this fly some natural iridescent qualities , and the UV lime green butt and rib give it a little extra flash. Effective both in the fall and spring.
Green Haze Soft Hackle Caddis | Materials List
Hook: Kona sz10 Streamer
Thread: Veevus 10/0 Black
Butt: Green sm. Holographic
UV Thin Resin
Rib: Chartreuse ultrawire
Body: Pheasant Tail
Thorax: Bronze Peacock
Hackle: Grouse
Green Haze Soft Hackle Caddis| Tying Instructions:
Tie in the green holographic and make several wraps at the butt. Tie off and cure with UV Resin.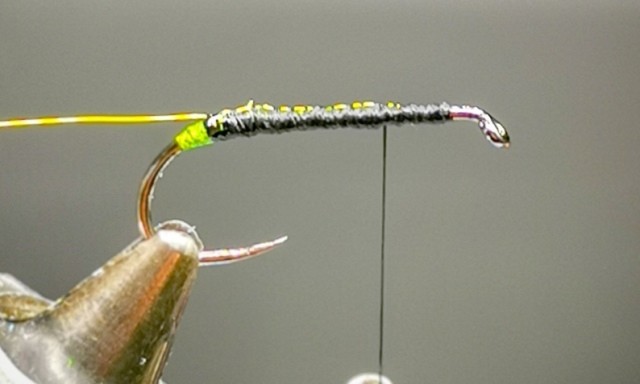 2) Tie in Ultrawire and Pheasant Tail. Wrap the body forward and reverse rib it with the wire to the thorax.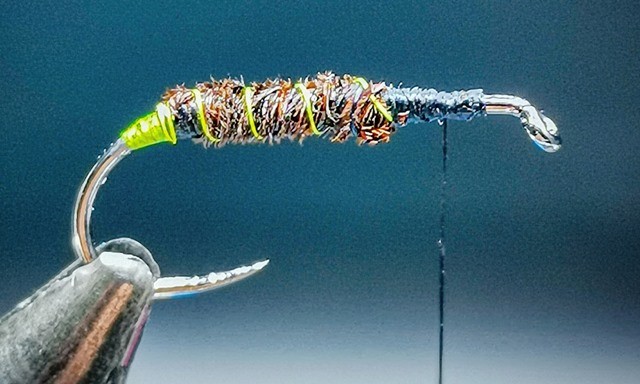 3) Tie in 3 strands of Peacock Herl by the tips. Make several wraps building up the thorax and tie off.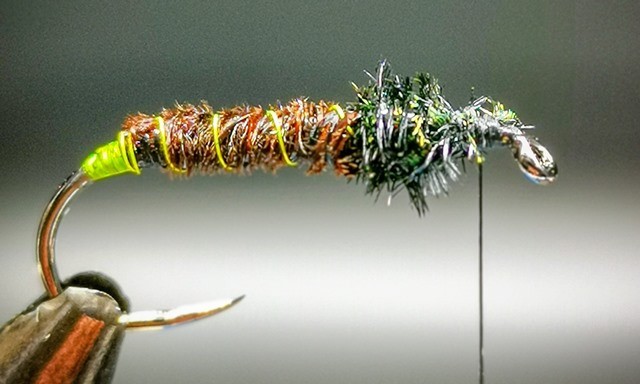 4) Select a Grouse feather for the hackle. Tie in by the tip. Make several wraps. Tie off, whip finish, and cure the head with UV Resin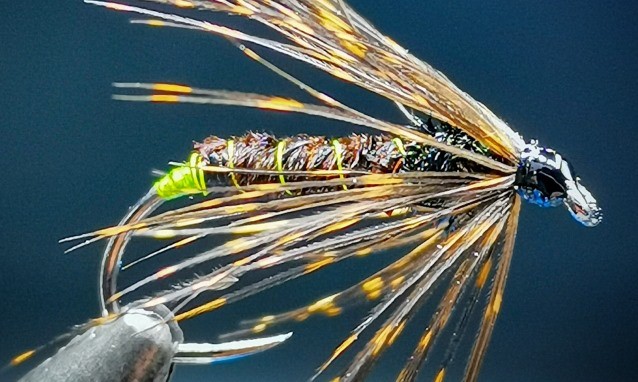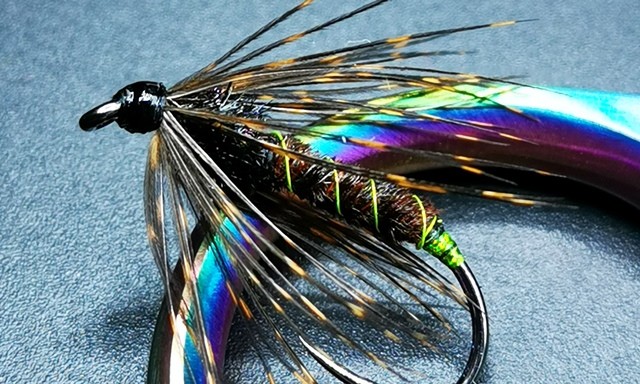 Deb Paskall
---
*** if you're interested in custom tied, time tested & proven effective BC Interior fly patterns, but would rather buy than tie, please Contact us for details!
*** for more effective BC stillwater fly fishing patterns be sure to check out all of flies on our BCs best fly patterns index page!
---
---
Like our stuff? Subscribe by
Feed or

Email