Quick Fish Fry Fly ……. say that three times fast 😉
Quick Fish Fry Fly | BC Salmon Fry Pattern
I know they're out there and they are hungry, so here's a recipe for a quick fish fry fly.
Now before you run off to find a skillet or wok this is not one of those delicious recipes that you will find on this site. No this is a recipe for a fry fly (smolt fly) and I dare you to find a simpler one. All that's required is two hackles, a hook, some thread and a fish skull.
I have used up most of my large fish skulls on 3-5 inch articulated and  large ¼ chicken meat flies for bulls/lakers and large rainbow. When I saw this fly online ( can't remember where)  I knew it was the answer for all the small fish skulls I had kicking around. This fly will work in rivers, lakes and in the "chuck".
Quick Fish Fry Fly | BC Salmon Fry Pattern | Material List:
HOOK: Togen Natural Bend Size #8
THREAD: Red
BODY: 2 Hackles ( your choice of colours)
HEAD: Small Fish Skull
Quick Fish Fry Fly | BC Salmon Fry Pattern | Tying Instructions:
Start thread ¼ back from the eye and build a substantial hump back far enough that when you slide on the skull you have room to tie thread on between the skull and the eye.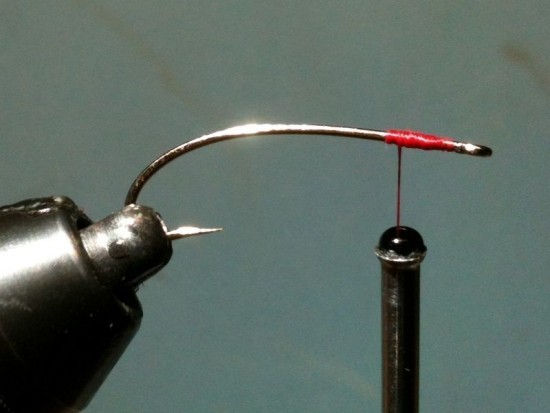 Tie in a  hackle on either side. Concave side facing in.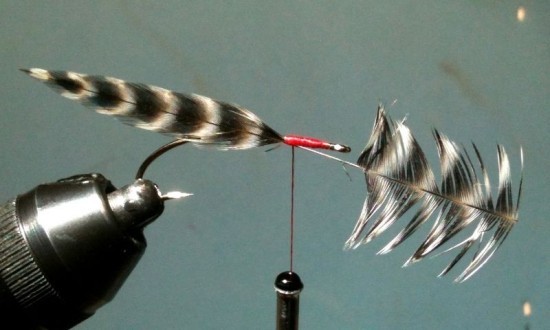 Build up tie in area, checking by sliding the fish skull on until  it makes contact with the thread. Whip finish.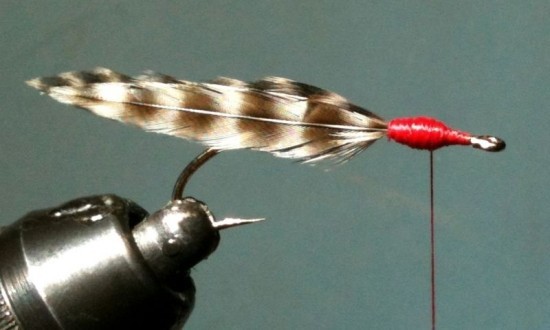 Put a drop of Krazy glue on thread and slide on fish skull.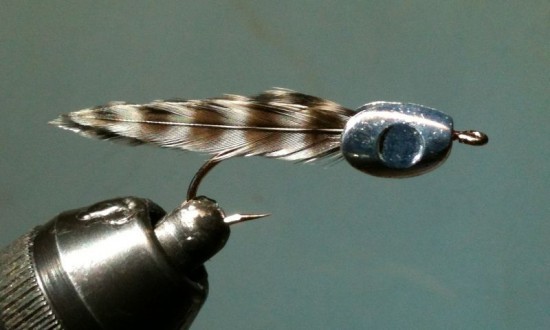 Attach thread in front of the skull and build up a small thread hump preventing the skull from sliding forward. Whip finish. Add the sticker eyes in to the sockets and cover with a UV. resin.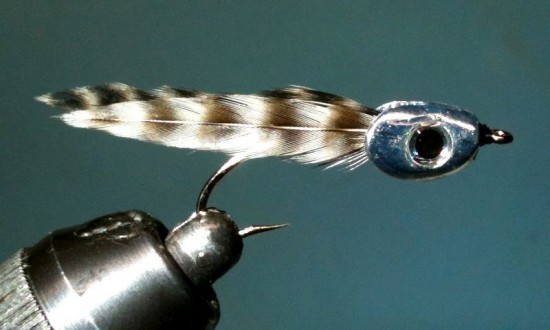 Told ya it was quick. Now just add water and fish!
GORD (FlyGuys Northern Division)
Keep Calm, Fish On
---
*** if you're interested in custom tied, time tested & proven effective BC Interior fly patterns, but would rather buy than tie, please Contact us for details!
*** for more effective BC stillwater fly fishing patterns be sure to check out all of flies on our BCs best fly patterns index page!
---
---
Like our stuff? Subscribe by
Feed or

Email