Big thanks to Devan Sieben for sharing his Strip Leech fly with us! This beauty has fish magnet written all over it and I can't wait to tie some up and give them a go!
The Strip Leech (..by Devan Sieben)
My version of the Strip Leech came to me out of necessity. I have a bad habit of fishing under an indicator the majority of the time. Don't get me wrong there's nothing wrong with fishing an indicator but I would like to use more sinking lines. I've always tried it but often find myself going back to the indy setup.
I've fished a type 6 ripping boobies or gomphus flies for years but that has been the extent of it for the most part. I've been adding unweighted leech patterns and other stillwater staples to my box so I can fish with long leaders and sinking lines this coming season. I was surfing the internet, Instagram and FB for ideas. I came across a number of old school strip leech versions and came up with the idea for mine.
I used my favourite chironomid for the body of the fly and added the micro pine squirrel for the tail and over wing. I added a collar on some as well but the first ones I tied did not have a collar. See the material list below so you can tie your own …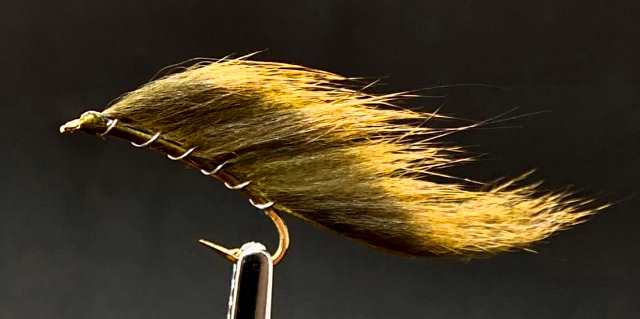 The Strip Leech Material List:
Hook: Togens size 10 2x Nymph
Body: UTC 70 Red & Black | Buzzer Wrap – Black
Wire Rib: UTC SM – Silver
Tail / Over Wing: Micro Squirrel Strip – Black
The Strip Leech Video:
Hope you tie some up and have great success on the water with them!
---
*** if you're interested in custom tied, time tested & proven effective BC Interior fly patterns, but would rather buy than tie, please check out our store!
*** for more effective BC stillwater fly fishing patterns be sure to check out all of flies on our BCs best fly patterns index page!
---
---
Like our stuff? Subscribe by
Feed or

Email