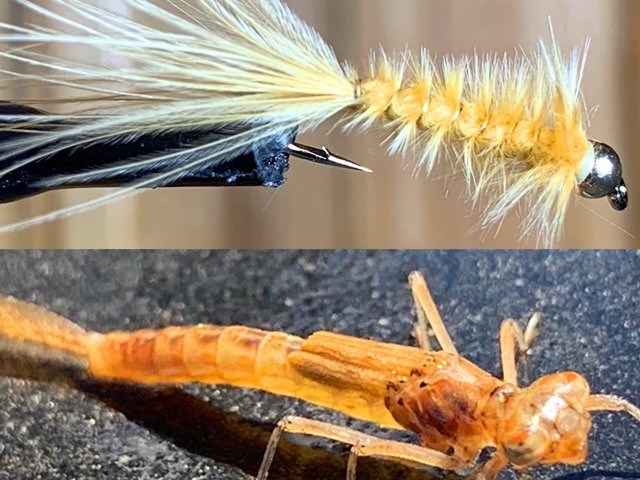 Ginger Lamsel
Ginger Leech/Ginger Damsel Fly Pattern
This little puppy, as indicated by the name, is a very versatile BC Interior stillwater fly pattern. The materials are minimal and easy to acquire, the tying sequence is simple, and yet the fly is a super effective multi insect imitator. I am confident in saying that this pattern is responsible for a very large number of fooled rainbow trout across beautiful British Columbia's still waters every year!
This Ginger Lamsel was specifically tied as the "Ginger Damsel Fly Pattern" to imitate the golden/ginger phase damselfly nymphs. but, by altering the tone of the marabou body material, and how you present it to your unsuspecting prey, it can cover the entire colour range range required for BC Interior still water leeches and dragonfly.
Suffice to say, the "Lamsel" is a time tested and proven BC Interior stillwater fly pattern that is a must have in your fly box! Here's how to tie it …
Ginger Lamsel (Ginger Damsel Fly Pattern) | Materials:
Hook: Togens Curved Nymph – Size 14
Bead: Gold – 3/32
Tying Thread: UTC 70 – Tan
Rib: UTC Gold Wire – Small
Tail/Body Material: Ginger Marabou (select plumes are best)
Ginger Lamsel (Ginger Damsel Fly Pattern) | Tying Instructions:
Dress the hook with the tan thread …….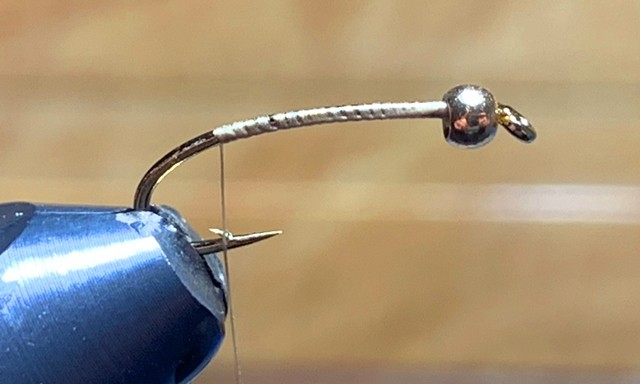 Tie in the gold wire down to the hook bend …….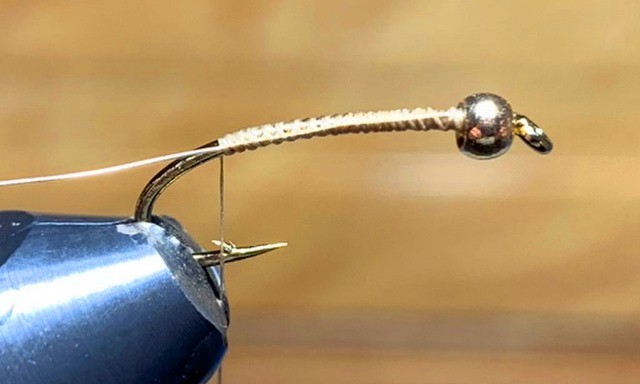 Pull about a half inch of the ginger marabou from the stem and tie in a tail a little longer then the hook shank, twist the remaining marabou and grab it with some hackle pliers …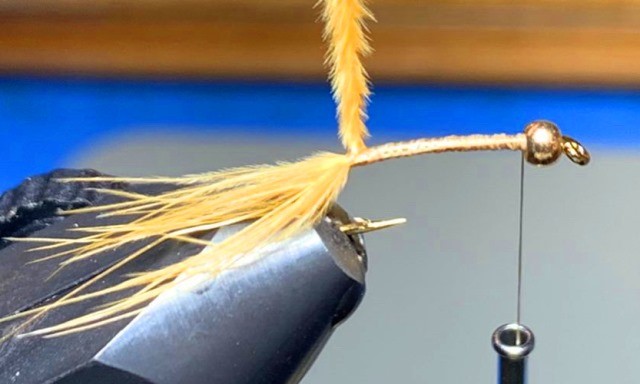 Wrap it up the shank and tie it off behind the bead …….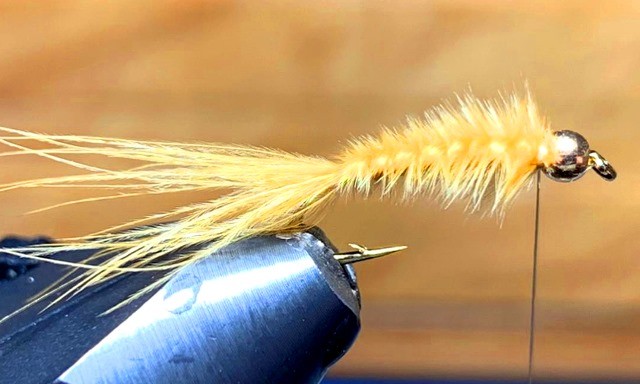 Wrap the gold wire up for segmentation wiggling it as you go to trap as little fibers as possible, tie it off behind the bead …….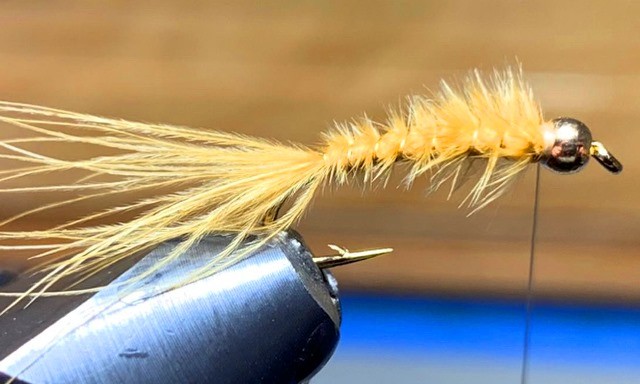 Throw in a whip finish and that's it folks!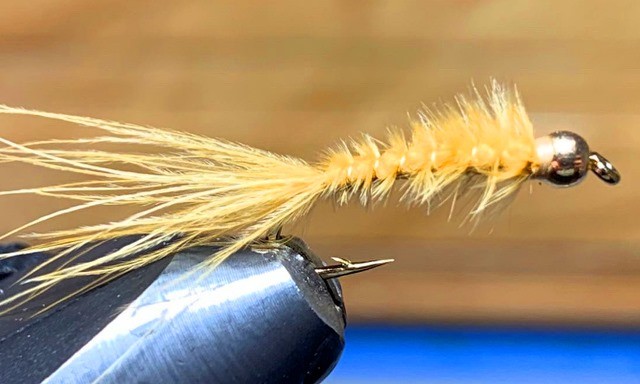 And that's the Ginger Lamsel! A super simple, super versatile, super effective stillwater fly pattern that is sure to keep the bows interested anywhere in the BC Interior!
Cheers & tightlines … 🙂
---
*** if you're interested in custom tied, time tested & proven effective BC Interior fly patterns, but would rather buy than tie, please Contact us for details!
*** for more effective BC stillwater fly fishing patterns be sure to check out all of flies on our BCs best fly patterns index page!
---
---
Like our stuff? Subscribe by
Feed or

Email