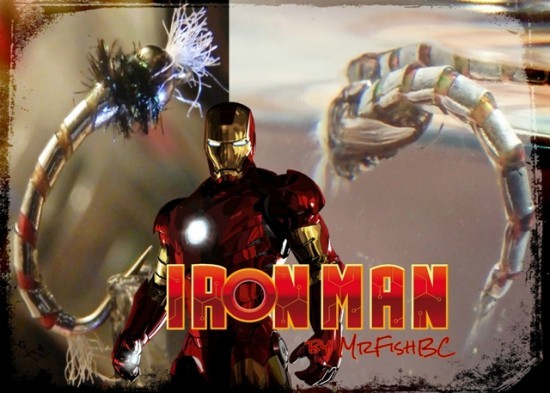 Iron Man Chromie Chironomid Fly …
Whether it's floating line under an indicator or long lining on a fast sink, since I first moved back to the interior a few years ago, a vast majority of my brain has been overtaken by an obsession of catching  Big Bows on tiny little hooks. So, when I was asked to share a "How To" on a new Chrionomid Pupae pattern I put together, by the guys who helped get me hooked with a passion for fly tying and fly fishing, immediately I was more than happy to oblige. Here's my IRON MAN Chromie Chironomid Fly Pattern!
This pattern developed it's name by my wife for it's prominent red and yellow/metal look, similar characteristics you'll find in every artists rendition of the classic comic hero "IRONMAN" hence it's name. The Ironman Chromie Chironomid fly pattern was developed from throat samples I took from some Rainbows I caught last year that were a bit of an oddity in that the ribbing on the body appeared to be part of the color spectrum, starting with red at it's butt section followed by light orange, to yellow to green towards the very top. Now I had to scratch my head about the various ways and methods one could put this together on a hook, I decided to go with the easiest and best possible way I could think of doing this.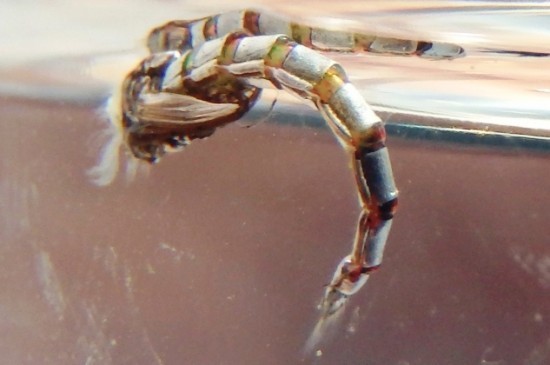 Iron Man Chromie Chironomid Fly | Material List …….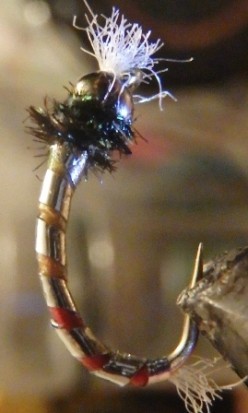 Hook: Togens Scud
Bead: Togens Premium Black Nickle
Under Body/Ribbing: Uni Black, Red & Yellow | Superfly Super Thread Flat Chartreuse
Body: Metallic Tinsel (width trimmed to suit size of fly)
Thorax: Peacock Herl
Gills & Butt Section: White Antron Wool
Glue: Sally Hansens Hard as Nails
* The metallic wrap I used is a type of solar film window tint that I acquired and cut to size. It is not that easily accessible, but I'm sure something like Christmas tree tinsel would make a more than adequate substitute. Just think reflective silver metal and I'm sure they'll turn out just fine 😉
Instead of writing up a long "what and how", and getting carried away with words, as I do tend to ramble on and on, they say a picture is worth a thousand words, and a video worth a thousand pictures,  so I put together a youtube video for everyone who might want to give these a go come ice off .
Iron Man Chromie Chironomid Fly |Tying Video:
… with new and improved tying video! 😀
Enjoy, and hope the "IRONMEN" get ya into some! 🙂
Cheers,
MrFishBC
---
*** if you're interested in custom tied, time tested & proven effective BC Interior fly patterns, but would rather buy than tie, please Contact us for details!
*** for more effective BC stillwater fly fishing patterns be sure to check out all of flies on our BCs best fly patterns index page!
---
---
Like our stuff? Subscribe by
Feed or

Email