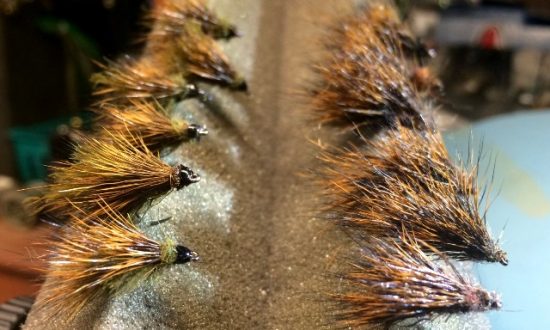 Sedgehog | CDC Caddis Adult Fly Pattern
If you've been fly fishing long enough you've most likely encountered a scenario where the bows are chasing adult Sedge's across the surface. It's an incredible experience! If you're lucky you've had the fly power and enough knowledge to take advantage of it. If you would like to know a bit more about the Caddisfly and it's significance to trout, including the what, where, when & how to fish it, take a few minutes to check out our fly fishing caddis page before continuing with this article. If you know what to do when you see it but would like a caddis adult fly pattern that's up to the task … say hello to the Sedgehog!
CDC Sedgehog Caddis Adult | Materials List …
HOOK: Togens Barbless Dry Fly – Size #10 & #12
THREAD UTC/UNI/Danville – Black 8/0/70
TAIL: Deer Hair
BODY: Hare Dubbing/Seal (80/20 mix)
UNDERWING: CDC Puffs
WING: Deer Hair
HEAD: Tying Thread
CDC Sedgehog Caddis Adult | Tying Steps …
Cover hook with thread select a pinch of deer hair clean and stack.
Tie in tail cut off excess and dubb thread to cover butt section of hair
Select two CDC Puffs and tie in front of the dubbed body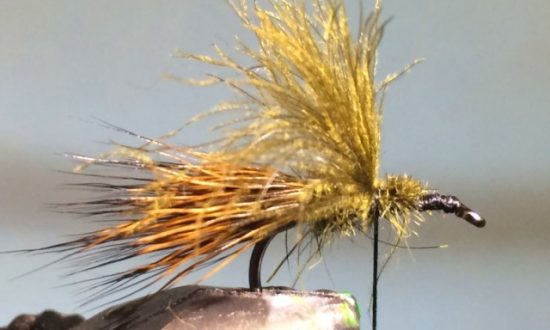 Tie in a deer hair wing dub over the butt section and repeat the two CDC Puffs in front of body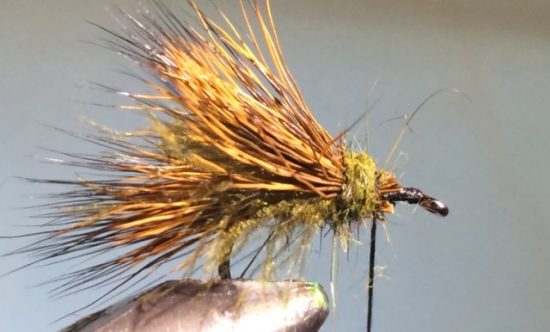 Tie another clump of deer hair, dub over butts and use thread to create a head. Whip finish and add a dab of glue.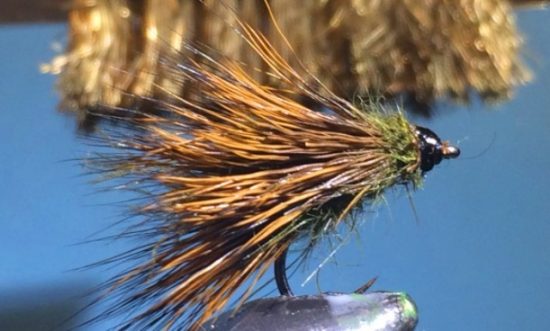 Brush out the body dubbing and go get it wet!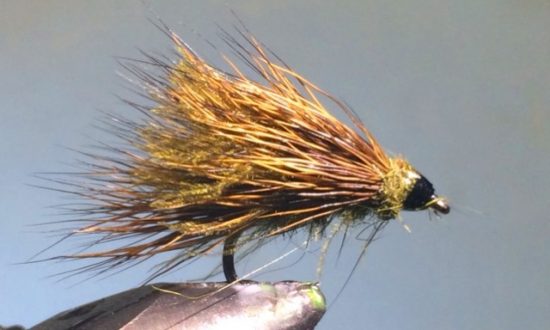 On Sedgehogs where I don't use CDC I dip them in boot silicone and let them swim for 10 minutes so they really float.
---
One more trick that I always do when tying with deer hair is I wipe my hands with a Bounce sheet. The anti-static properties keep the hair from sticking to your hands.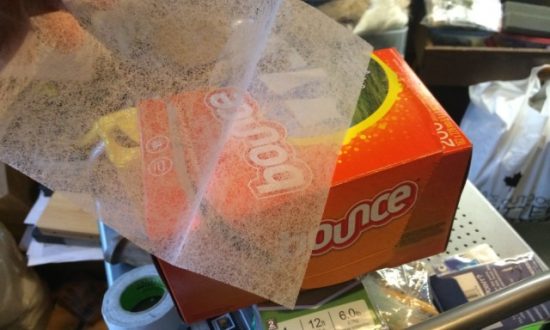 Enjoy!
Gord | Flyguys Northern Division
Keep Calm & Fish On 🙂
---
*** if you're interested in custom tied, time tested & proven effective BC Interior fly patterns, but would rather buy than tie, please Contact us for details!
*** for more effective BC stillwater fly fishing patterns be sure to check out all of flies on our BCs best fly patterns index page!
---
---
Like our stuff? Subscribe by
Feed or

Email