A Tunkwa Lake Park BC Fishing Vacation
Bombers, Bows & Breathtaking Backdrops
Tunkwa & Leighton are man made trout fishing lakes residing at 3,750 feet in elevation within a 5,100 hectares Provincial Park on the southern Thompson Plateau.
The Tunkwa lake provincial park is a mixture of protected mid elevation grasslands, forests, lakes, and wetlands offering year-round fishing and outdoor wilderness recreation opportunities for locals and tourists alike. Tunkwa & Leighton are in such close proximity (actually they are side by each with Tunkwa lake flowing into Leighton lake through a spillway) that it would be impossible to distinguish the fishing characteristic of one from the other. The only real difference is that Leighton Lake is a bit deeper and more sheltered from the wind and therefore may be a bit easier to navigate in a small boat or float tube/pontoon. The main similarity is that they are both  spectacular BC Interior trophy trout lakes perfect for your next BC fishing vacation!
---
Tunkwa Lake Park BC Fishing Vacation | fishing …
Tunkwa lake is listed in the top 10 provincial rainbow trout fisheries.
It is world famous for its extra large Kamloops Rainbow trout which, because of their abundance and size , resulted in the lake being chosen as a venue for the 1993 World Fly Fishing Championships!
Both lakes are open for fishing year round with the regulations currently enabling all legal forms of fishing including fly fishing, bait fishing, artificial lures and now ice fishing!
*Things can change at any time though so we strongly advice that you check the BC fishing regulations prior to heading out.
A quick check of the stocking charts reveals that both Tunkwa & Leighton lakes are stocked with Blackwater & Pennask strain Kamloops Rainbow Trout. The fish in these lakes are very aggressive, hard fighting trout that are famous for their incredible strength and jumping ability!
It's not uncommon for these spunky bows to run you four or five times and displaying their impressive acrobatic abilities while doing so! And if that's not enough, both of these lakes can produce trophy fish in the 10 pound class! 😯
For the shore fisherman the lake has over 1400 feet of shoreline with many great spots to fish from. Trollers do well with gang trolls such as Ford Fenders, Sun Flashers, Willow Leafs, Wedding Rings and Flat Fish.
For the die hard fly fishermen and women, the lakes produce spectacular chironomid hatches including the biggest bombers that we've ever seen! These chironomid get so big that a fly pattern the size of a small leech, the tunkwanamid, was locally developed specifically to take advantage of these Goliath Tunkwa lake bugs. More recently, newer fly tying materials and techniques have allowed for many different bomber chironomid patterns that work well to fool Tunkwa rainbows but, for old times sake, the tunkwanamid still has a place in the fly box. Regardless, whether you tie your own or not, the Tunkwa Lake Resort can supply you with the what, when and where to make your Tunkwa fishing vacation a success!
* for more info on bomber Tunkwa lake chironomids, and how to fish them, check out fly fishing Bomber Chironomids by well known fly tier, and former Tunkwa lake Resort manager, John Kent! 😉
---
---
Tunkwa Lake Park BC Fishing Vacation | activities …
The area surrounding Tunkwa & Leighton lakes is a mixture of pine trees and open meadows which, outside of the fishing, offers a multitude of year-round outdoor "wilderness" recreational opportunities.
The provincial park in which both Tunkwa and Leighton lakes reside contains a massive network of trails that run behind and around both lakes.  During the summer months, these trails are perfect for horseback riding, hiking, motor biking, mountain biking and ATVing.  During the winter months these now snow packed trails become perfect for cross country skiing, snowshoeing and snowmobiling.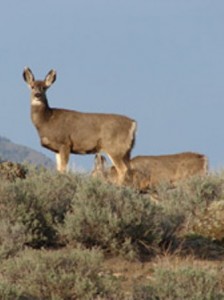 In either case you are advised to carry your camera as wildlife viewing and photography opportunities are abundant!
In addition to the famous Kamloops Rainbow trout residing in Tunkwa & Leighton lakes, the area is home to a wide and diverse range of wildlife including Moose, Mule Deer, and White-Tailed Deer.
Bird watchers and nature enthusiasts will delight at the broad range of birds such as the Canada Goose, the Mallard, the Common Snipe, the Vesper Sparrow and the Mountain bluebird.
And if you are really lucky, you may even get the unique opportunity to view the herds of wild horses that have made the Tunkwa lake park and surrounding area their home!
Tunkwa Lake Park BC Fishing Vacation | accommodations ..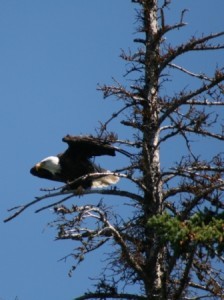 There are three Provincial campgrounds and one Resort present within the Tunkwa lake provincial park; the Tunkwa campground, the Leighton lake campground, the Leighton lake North campground and the Tunkwa Lake Resort ……..
Provincial Campsites:
The Tunkwa lake provincial campsites are well spaced, large, open sites situated rather informally and ranging from individual sites to clusters of four, allowing camping parties to camp together.  Communal fire pits are present and picnic tables are smattered through out the camping areas. Pit toilets are present and maintained. RV access is easy via paved roads to flat gravel pad campsites and a boat launch is present for those requiring trailer launch.
As with the Tunkwa lake provincial rec sites, the two Leighton lake provincial campsites also consist of open gravel areas and are accessible for both tent and RV campers. The amenities are limited but each site enjoys a fire pit, picnic table and access to the lake. Pit (out house) toilets are present and maintained. A boat launch is provided and the open country provides a great view of the lake from all locations!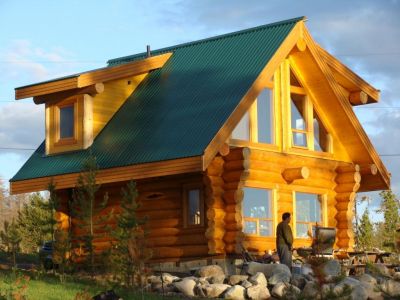 The Tunkwa Lake Resort:
On the east side of Tunkwa Lake resides the Tunkwa Lake Resort. The resort  offers luxurious cabins, RV and tent campsites, a boat launch and boat rentals, a convenience store, a playground for the kids and, best of all, knowledgeable, helpful and friendly  staff with lots of experience and advice on how to catch those big Kamloops Rainbow trout!
And in case you would like to check out what's happening in the area before you head out, they also host and maintain the Tunkwa Lake Resort web page. The site contains an up to date fishing report, numerous photo galleries and a web cam for your convenience.
Tunkwa Lake Park BC Fishing Vacation | getting there ..
The Tunkwa lake provincial park, and hence both Tunkwa and leighton lakes, are located halfway between Savona and Logan Lake BC, about 40 km southwest of Kamloops and just 3 ½ hours from Vancouver, BC. They are accessed via 24 km of paved road from Savona BC or 16 km from Logan Lake BC, both on the Tunkwa Lake Road.
So there you have it folks …  if you are looking for a top notch BC Interior fishery, a Tunkwa lake park BC Fishing Vacation is very hard to beat.  BIG BC Interior Kamloops Rainbow trout, beautiful scenery and surroundings, a myriad of activities to keep you busy while you are there, and comfortable accommodations if you so desire –  what more could you ask for your next BC fishing vacation!
---
* a big thanks to the folks at the Tunkwa lake resort for allowing us to use some of their images for this article! 😀
---
*** for more of the best in BC fly fishing hot spots please hit up & review our BC Fishing Vacation & Holiday Destinations category here!
---
---
Like our stuff? Subscribe by
Feed or

Email