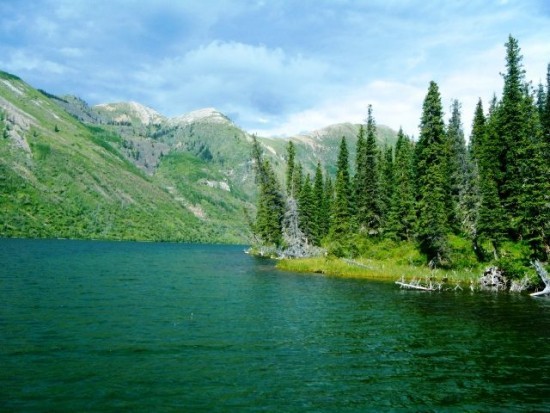 Mid summer in beautiful British Columbia means to find willing trout you have to look up … way up! In this case not only did we look up but we had to hike up to an alpine lake nestled in the East slope of the mighty Rocky Mountains. Wild BC Rocky Mountain Rainbow Trout … a fly fishing trip that dreams were made of!
Steve, his son and two of his buddies and myself had been planning this trip for a long time and couple nights before heading out found us at Steve's going through our lists. Five days required quite  stack of gear, clothing plus food and drink. We were taking three pack horses so there was not going to be any freeze dried crap, when it came to food we were going to eat like kings. Not only that there would be a well stocked bar! Even with the horses we all would have around 50 lb packs to carry up! 😯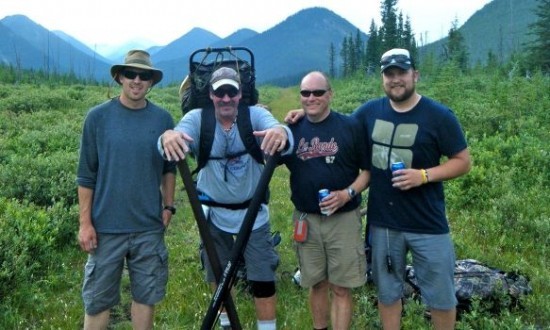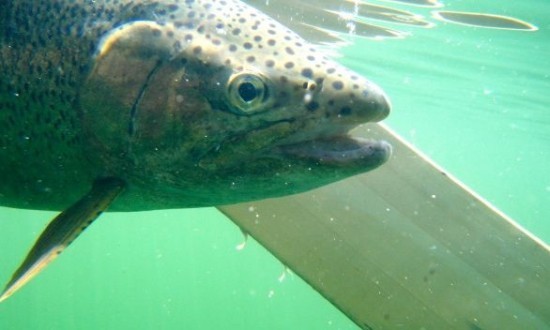 In a nut shell we made to the alpine lake to find an unreal mayfly hatch which lasted the whole time we were there! Three different kinds popping up from 9:00AM – 12:00 noon and floating all over the lake the rest of the day. Fish were sipping in Mays in a couple feet of water during the main hatch and it was a little like Bonefishing, watching and casting. These are wild Alpine Rocky Mountain Rainbow Trout which fought very hard. And to top it all off, with the exception of a bunch of bucks and the token Grizzly that wandered down the slope behind camp ripping up some logs 100 yards up before wandering off, we had the lake all to ourselves … it just doesn't get any better than that! 🙂
Here's a little video of some of the highlights …….
To a man none of us wanted to leave as the five days flew by. I pretty sure we'll be back next year with a few more Mayfly nymphs and dries!
Gord, Steve, Mitch, Aaron & Brock – FlyGuys Northern Division
---
Like our stuff? Subscribe by
Feed or

Email