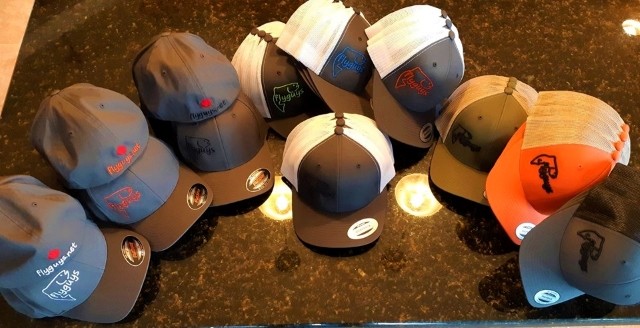 😀 flyguys Fishing Hats 😀
Flexfits Charcoal with White/Orange/Black Logo (sm/med & lg/xlg): $29.99
Retro Truckers Charcoal/White with Black/Green/Blue/Orange Logos: $24.99
Retro Trucker Olive/Orange/Charcoal with Black Puff Logo: $25.99
* … purchase 2 or more and they ship FREE!
==> Please Order here via email 🙂 <==
---
flyguys Window/Boat/Fly Box Decals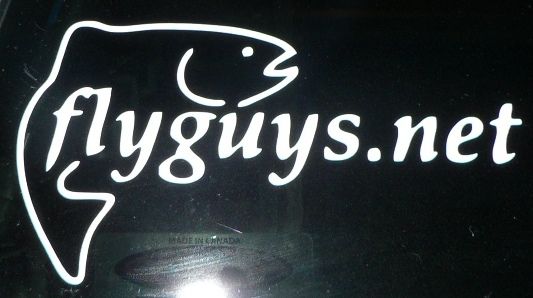 Approximate size = 3.5 x 6 inches.
These vinyl transfer stickers are perfect for vehicle / canopy windows, boats, ATV's, sleds or anywhere else that you would like to sport the flyguys logo!
Help support the site by displaying yours today!
2 for $5.99 (Includes FREE shipping 🙂 )

… Please Order here via email 🙂
---
flyguys fishing & Outdoor Apparel | Custom Tied Flies | MOBY Fly Fishing Nets | e-Education | Fly Tying Materials | Swag | Danvise Fly Tying Vise | Journey Jon Boats | Amazon Products
---