Anti Static Bag (ASB) Fly Tying Capes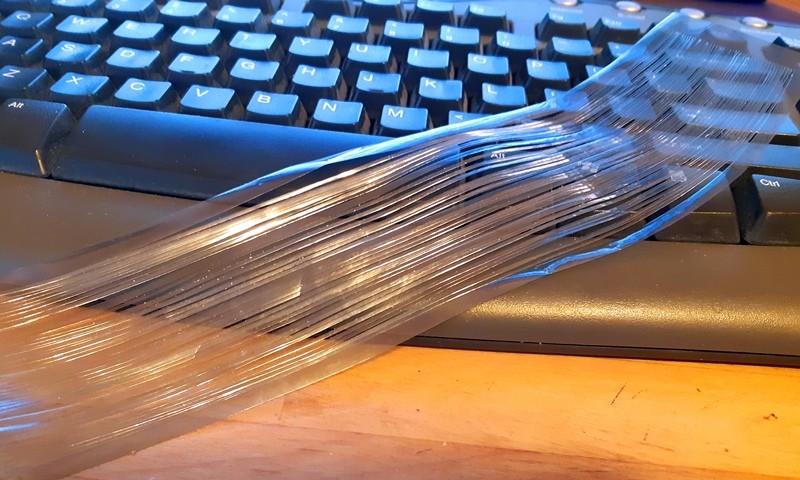 Tired of trying to source Anti Static bag (ASB), and then trying to consistently cut it thin enough to tie small chironomid pupae with? Well now you don't have to worry about it cause we have it, and figured out how to cut it with absolute perfect consistency as narrow as 1mm or as thick as you want it! 🙂
Anti Static bag (ASB) Fly Tying 40 Strand Capes: 
1mm: $9.99 each
1.5mm: $10.99 each
2.0 mm: $11.99 each
* custom sizes available on request.
* capes are approximately 8″ long allowing for 3-4 flies per strand depending on
* shipping is a flat $3.00 regardless how may capes you purchase 🙂
… Please order here via email! 🙂
---
*** if you're interested in custom tied, time tested & proven effective BC Interior fly patterns, but would rather buy than tie, please Contact us for details!
*** for effective BC stillwater fly fishing patterns be sure to check out all of flies on our BCs best fly patterns index page and visit the flyguys.net youtube channel!
---
flyguys fishing & Outdoor Apparel | Custom Tied Flies | MOBY Fly Fishing Nets | e-Education | Fly Tying Materials | Swag | Danvise Fly Tying Vise | Journey Jon Boats | Amazon Products
---