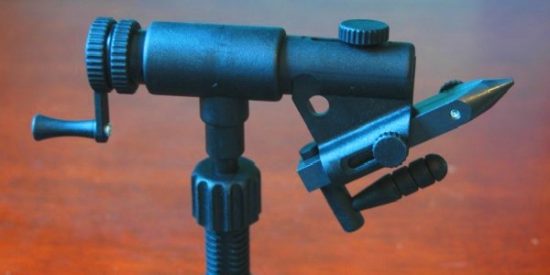 The Danvise Fly Tying Vise …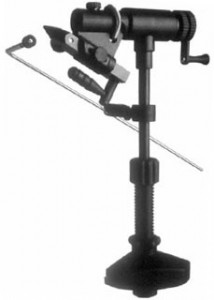 The Danvise is a true inline rotary action fly tying vise! Constructed of Delrin, a space age technology which makes it light weight & super strong! The jaws are made of top-quality tempered steel and the kit includes a bobbin rest/wire holder, a material clip, a C-clamp to mount it to your working surface and a reversing block for "left hand" tiers! The vise stem is sturdy and provides for smooth height adjustment.
This is the same rotational fly tying vise that we've used, and still use today, to crank out thousands of fly patterns every year!
……. $149.99 CDN

…  Please order here via email (save on shipping with local pick up! 🙂 )

* for more information check out our danvise review!
---
flyguys fishing & Outdoor Apparel | Custom Tied Flies | MOBY Fly Fishing Nets | e-Education | Fly Tying Materials | Swag | Danvise Fly Tying Vise | Journey Jon Boats | Amazon Products
---