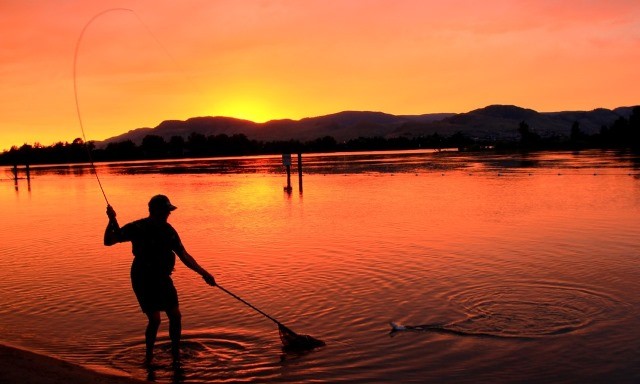 Fly Fishing the Flow | River Fishing Basics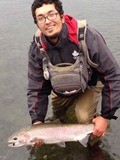 With Mother nature taking her time thawing our local stillwaters this year, Taylor Culvor has offered up this article on fly fishing the flow covering the basics of river fishing for those looking for something to bridge the gap!
Thanks Taylor!  🙂
---
Kamloops has earned the name "trout mecca" of BC and has endless opportunities for anglers. When one thinks of Kamloops fly fishing, they think of the countless amounts of lakes to choose from. This leads to many overlooking the fruitful river and stream opportunities that Kamloops has to offer. These river systems are home to many fish species including bull and rainbow trout, northern pike minnow, rocky mountain whitefish, all species of salmon and more! That's right, all those fish to choose from (depending on the openings of course, know before you go)!
In this read, you will learn what it takes to fly fish a river and just how easy it is. I will discuss topics such as gear, flies as well as where and when to fish. Whether you are a beginner or advanced, these tips will help you get into more fish on the river, a goal shared by all anglers!
Fly Fishing the Flow | River Fishing Basics – Gear:
First and foremost, a PFD, eye protection and sunscreen for safety! Fishing the river is fun but I always wear a PFD when I am in or near water, sunscreen when exposed to UV for long periods of time and eye protection as not to get hooked in the eye (barbless is best).
You can catch fish in the river without even getting your feet wet, but these are just the basics. For those looking for a more dynamic approach, there is more gear involved, similar to lake fly fishing from a dock versus a boat. To start, if fishing from shore I would suggest a 5/6 weight rod, floating line, 9ft fluorocarbon leader, strike indicator and a beaded fly of your choice. If you plan on wading, then I recommend chest waders with boots, wading staff, and chest pack. With both approaches, essential gear to have would be fly lines (floating, sink tip, type 6), tippets (1x-7x), strike indicators, forceps, nippers and an assortment of fly patterns. This recommended gear is designed to help you stay on the water for longer and fish more effectively. There is much more gear to choose from depending on what your goal is, but I have found that what I have recommended is a balance between too much and not enough for the average angler.
Fly Fishing the Flow | River Fishing Basics – Fly Patterns:
Where to begin with so many "tried-and-true" patterns to choose from? These suggestions are merely a "go to" references as these river systems hold just as many bountiful food opportunities as lakes if not more. With bugs, eggs, worms, spiders, minnows and rotting flesh, the choice will depend on the skill of the angler and their individual knowledge. For essential patterns, I suggest a hare's ear nymph, wooly bugger, adam's dry, and a san juan worm. These four patterns can be tied in so many different colour and size combinations to imitate just about anything in the river. Again, be observant and carefully select your line up from first fly to last. On a personal note, most of my subsurface nymph patterns are either one of two things; heavily weighted with tungsten beads and/or wrapped with lead or extremely thin profiled to reduce drag and cut through the water. Both of these features share the same objective which is to get down in "the zone" as fast as possible. Remember, choosing the fly is less essential than being able to actually put that fly in the feeding column.
Fly Fishing the Flow | River Fishing Basics – Where/When:
The river systems in Kamloops can seem extremely daunting as the Thompson Rivers are quite large bodies of water, but there are still fish to be found closer than you think. With some time spent from afar, you can more precisely narrow your options as to where you believe the fish will be holding and what you think they will be eating. Whenever I approach a river, I take many factors into consideration and weigh out which factors will be more influential than others. There are factors such as wind speed, wind direction, sunlight and where my shadow is casting, high and low water levels, food opportunities depending on time of day and time of year, water clarity and much more. After equating just some of the factors, you can approach the river with more confidence and improve your efficiency and time spent.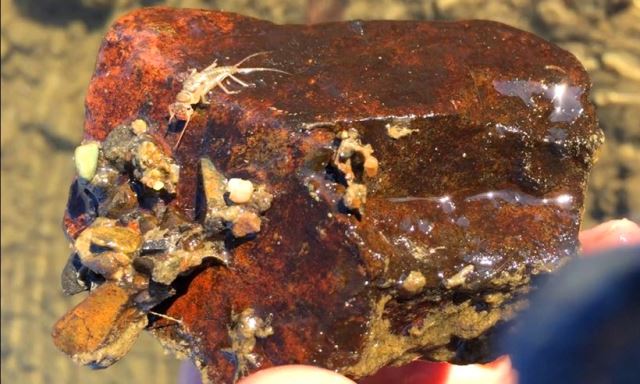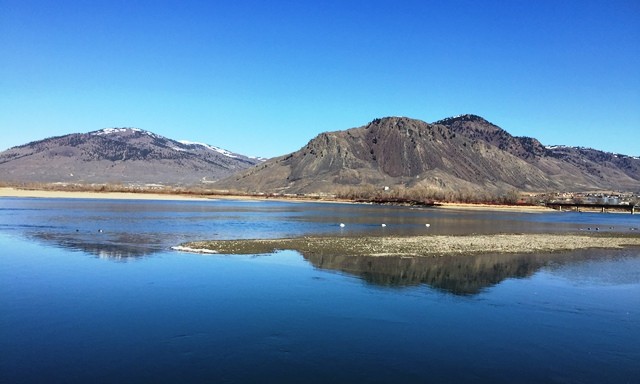 Most typically when looking at a river, it is ideal to find significant features such as boulders, logs, overhanging trees, seams, tailouts, pools, etc. I have found fish hanging in 2ft riffles and 15ft deep back eddies. Many times, the fish will be holding in waters that you least expect. It is important to keep moving and the good fishing waters a break intermittently. Generally speaking, a good depth to start at is about 6ft. A typical approach is with a floating line and an indicator with a hare's ear nymph, as most fish in this system will go for this pattern when presented well. For proper presentations, take the time in the less productive fishing waters to practice casting and mending techniques.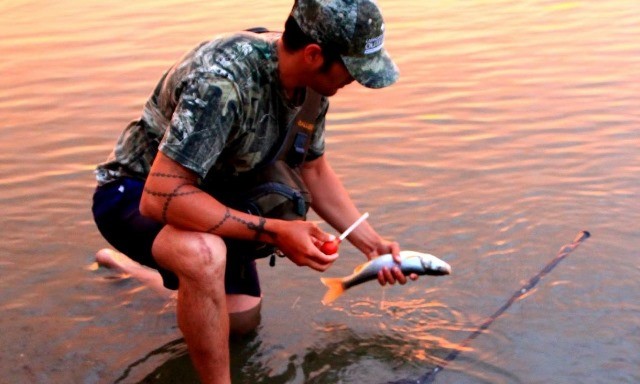 There are more key points to take into consideration to improve your catch rate. It can get as complex as you make it, but the only way to know what works is to get out and wet your line. Getting to know the river system intimately takes time, patience and practice. Reading up on the system to learn about timing as well as thoroughly understanding each species and their unique characteristics are the most vital aspects to river fishing and fishing in general. Many of our river systems, depending on regulations will provide year-round fishing and while everyone is ice fishing or fly tying, the adventurous angler is out with neoprene waders and tight lines! Good luck!
---
---
Like our stuff? Subscribe by
Feed or

Email